Worldwide Online Dog Grooming Course
Are you tired of working....like a dog??? THEN WORK WITH THEM!
Step 1 - Easy registration process to enroll.
Step 2 - Easy Study Modules. 90% hands-on!
Step 3 - Assessment | Reinforce assessment at the end of module.
Step 4 - Receive your Course Completion Certification!
Do you love dogs?
Earn between 15-250k a year as a professional pet groomer/shop owner!
Attend our online course and start your new business or career in just a few months!
This is Hands-on instruction, the only way to learn!
Expedite your knowledge and confidence by adding in-person consultation!
We can come to you or we can work together remotely!

Come get consulting after you graduate from this online course
GET $300 OFF DISCOUNT CODE: SPECIAL2023
Want to open your own dog grooming shop?
We also offer a short course on the 20 things to do to get open and the order to do it in OR you can hire Kathy's groomer's consultancy firm to do it for you.

Below are the highlights of our grooming course, and just a few subjects covered in our business curriculum:

• Breed Recognition & Dog Behavior, Anatomy, and Breed Specific Style Techniques
• Dog Grooming Tools, Equipment, Proper Use & Care
• Blade, Clipping, Blade Work, and Techniques
• Bathing/Drying, Finishing, Skin, Ear Care, and Nail Trimming
• Professional Hand Scissoring: Basic and Advanced to include clipper vac system which is optional
• Includes Groomer's Assistant Bathers Course - $1500.00 VALUE!
Clipper Parts and maintenance
The procedure to groom
Teacher at your beck and call text call or email
Learn all of the AKC breed profiles of dogs
So much more...
Coming Soon to the online consultation. BUSINESS Basics to get you open and started:
Successful Shop Recommendations,
Business Planning,
Regulations and Outlines
Become a School
Finances, balancing, record keeping made easy, accounting
Insurance
and much more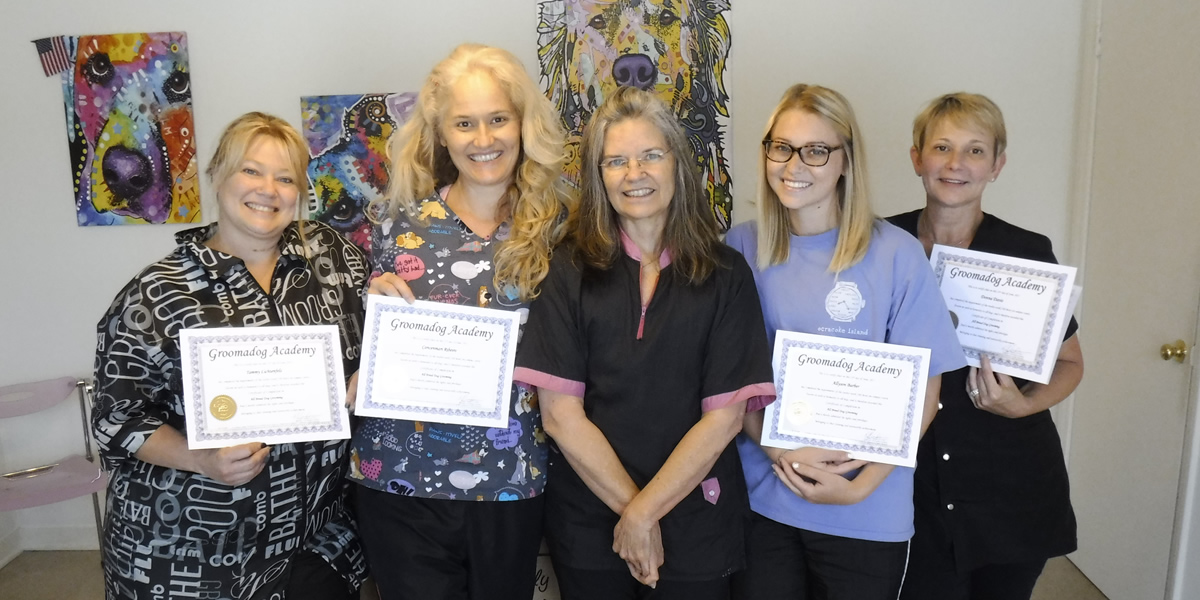 Then this is the course for you. We teach the five basic haircuts and with this knowledge, you have what is needed to groom any of the 200 breeds. Kathy started this "Basic Five" teaching technique in 1990 when she opened her first residence school. Many of her students go straight into opening their own shop and/or getting their masters or competing.
Note: I would like to say that in the beginning it is intimidating and you feel apprehensive; however, by Module 3 you will be glad you were persistent and stuck with it. With Module 6 you will be thrilled. Your learning abilities will be maximized by the quality of this course. We are setting the standards by which online course credibility is heightened. We are the first online study school in the United States to offer one-on-one consultations or conference calls.
GET $300 OFF DISCOUNT CODE: SPECIAL2023

Who are We?

The online dog grooming training course's goal is to impart our instructors' skills to our students. The pet groomer course programs that we provide for a groomer certification go beyond requirements, so each student enrolled in

school can be sure they are being provided with the necessary information needed to start a career.

We understand the importance of a grooming certificate, however, we also know that it takes much more than the minimum to be a successful professional pet groomer. So we offer personal consultation when you graduate. If needed, select the package that fits your needs!
Your Instructor, Kathy Sanders, NCMG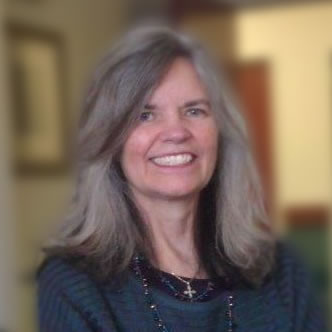 I am a Certified Master Groomer through the National Dog Groomers Association of America. Literally, thousands of dogs have gone through my grooming shops and I have assisted hundreds of students to achieve their goals of opening up their own dog grooming shops.
I have been grooming for 42 years and owned a residential school for 27 years. The groomer's consultant firm is coming up on 30 years.
I feel confident that Groomadog Online Course is the right choice for you.
All of my courses are conducted in such a way that you will have the knowledge needed to confidently groom dogs for other shops internationally or open your own dog grooming business, shop or spa.

Come join the fun and become a part of Groomadog Online Graduates.
Having been in this industry for over 42 years, achieving Master Groomer status, establishing 3 well-rounded grooming schools, and consistently attending seminars, I stay up to date with the latest techniques, styles, and changes from the national standard of grooming association, not to mention that I often lecture for them as well.
After teaching hundreds of students how to groom, I now have first-hand knowledge of the most asked questions and concerns. I continually re-design my schools to fit the needs of the students.
This is why we now offer consultation by the week after you graduate from the online school.
GET $300 OFF USING DISCOUNT CODE: SPECIAL2023
Online Dog Grooming School Taught By National Certified Master Groomer!
CALL 803-920-5629